5 min read
The Wall Street Ledger Interviews Dr. John Burba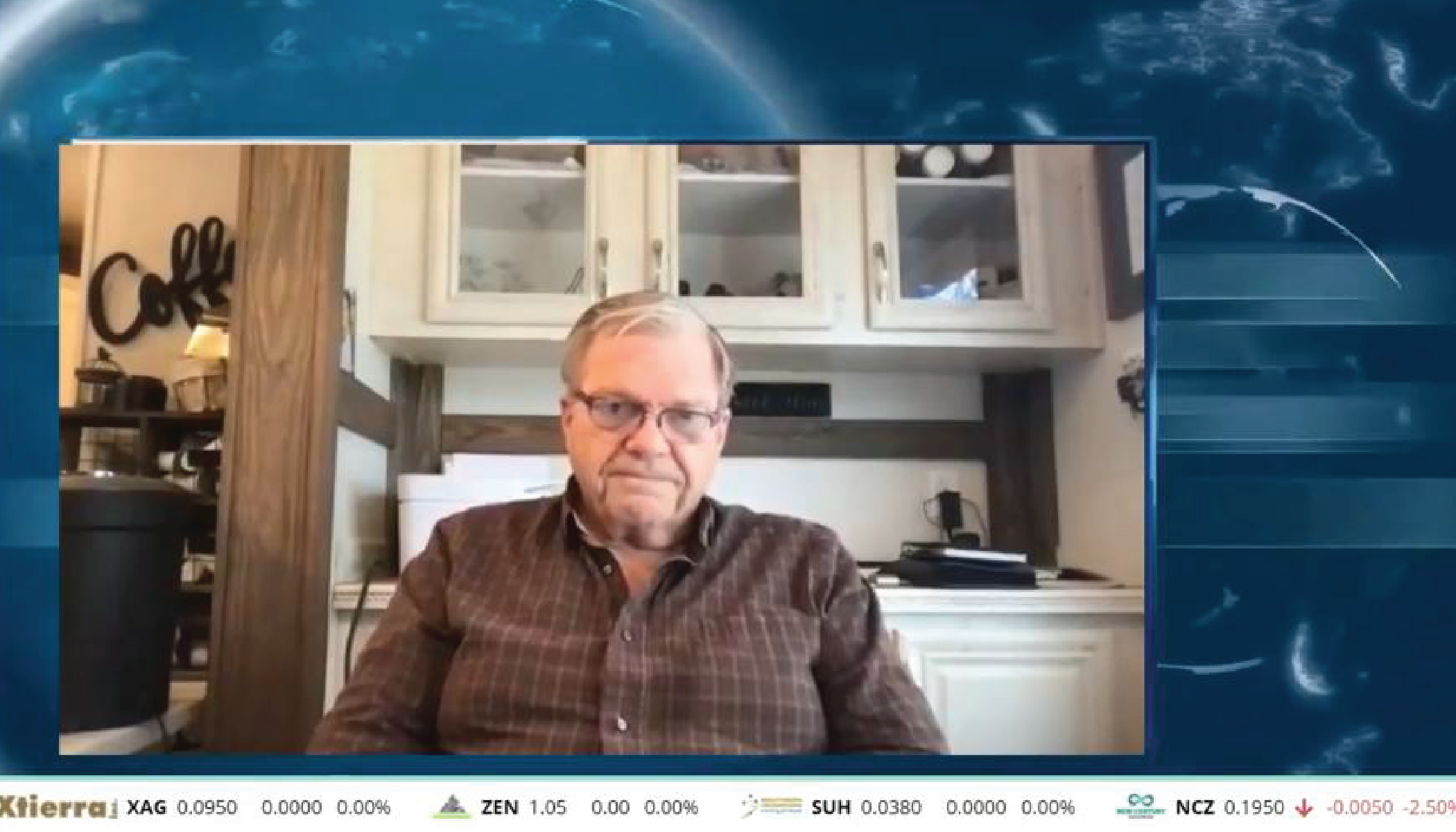 Recently the Wall Street Ledger featured IBAT's CEO and President Dr. John Burba to talk about International Battery Company and it's projects and technology.
Current Lithium Technology
The interview begins with the current technology used by IBAT, which includes an absorbent that absorbs lithium and chloride ions with almost total selectivity. The IBAT process is centered around this lithium extraction technology which allows IBAT to extract very high percentages of lithium without having to employ a lot of chemicals for the recovery of the lithium from the absorbent.
Dr. John Burba, also known as 'The Godfather of Lithium', is the inventor of this technology that was used in Argentina in 1998, but recently there have been serious improvements made to the process and the process equipment, as well as to the absorbent.
New Developments in Lithium Technology
Recent improvements have been made to the actual size of the equipment which allows for the equipment to be built in fabrication shops and be able to ship the equipment and build it on site so that the lithium extraction process can begin very rapidly.
The typical timeframe for a lithium extraction plant could be anywhere from 5-14 years. With this new technology, Dr. John Burba says that they will be able to build the equipment, put it on location, and start it up in the range of around 1 year. On top of this, the capital costs of this technology is lower than competing technologies.
Environmentally Conscious
Another great aspect of Dr. John Burba's technology is that it is very environmentally friendly. Outside of the very high purity of the lithium extracted, almost all of the water is reused, and the residual brine is re-injected back into the salars from which they came (government permitted). This means that IBAT's lithium extraction process will not endanger indigenous people's water supply or destroy the land.
The Lithium Market
There are 2 current procedures to extracting lithium. One current method for extracting lithium is spodumene mining, and has all the characteristics of an open-pit mine: heavy use of chemicals, waste pond leakage (contaminating groundwater), sludge, pits, high temperature roasting, and rock piles left over.
Another resource for extracting lithium are the salar brines, using a solar evaporation process (needing huge plots of land to perform). This produces an impure lithium solution which must be treated chemically (resulting in chemical waste) to purify. The recovery rates with this process are very low (20-30% of the lithium is actually extracted), resulting in high cost and low production.


According to Dr. Burba, "The current lithium market is a mess."


While there are other resources in the lithium extraction discussion, each one has their own list of issues that must be worked out.
A Huge Advantage
Selective absorption provides a huge advantage to other methods because it rejects other ions, resulting in a pure lithium extract with minimal waste and maximum environmental efficiency. Dr. Burba also mentions that with selective absorption (or any of the other methods) there is a significant amount of work that must be done to ensure that the process flows smoothly and operates as it should.
Challenges Faced
When asked about the challenges and obstacles leading up to this point in his career, Dr. Burba talks about his time at Dow Chemical and FMC Corporation, and how inefficient their processes were at the time, the intense labor involved in creating his team's new technology, and the eventual sale of that technology to FMC.
All these experiences (and failures) led to his eventual creation of the Direct Lithium Extraction process, which is today's most efficient and high volume production process.
How tech can lower mining cost
Dr. Burba describes that the demand for lithium will be 2.5 million metric tons by 2030. It is also projected that the industry will only be able to produces about 1 million metric tons. Despite this dramatic shortfall, there doesn't seem to be much that is being done about this.
One reason for the complacency is the environmental mess that has been generated by the solar evaporation processes in Chile, so it is difficult to work there because of what has happened in the past. Because of this difficulty, companies are shipping materials to China for processing, and nobody knows the environmental impact of China's process because that information isn't made public.
A Paradigm Shift
This motivates Dr. Burba and his team to shift the perception of processing lithium as a 'dirty process' into an environmentally superior process. Dr. Burba then goes into the upcoming completion and testing of a lithium extraction unit, creating an artificial brine with lithium added to prove that the process works.
Dr. Burba is hopeful that the testing process could be completed around October. Once everything is performing at satisfactory levels, the unit will be loaded and shipped to Chile to produce lithium.
A long term investment opportunity
Lastly, Dr. Burba describes a potential partnership with salar/resource holders and financial investors in a joint venture to get his Direct Lithium Extraction process in full force.
With a globally high demand and shortage of lithium impending, one would think that producers and entrepreneurs would be moving swiftly to fill that void (and be leaders in the market), however, Dr. Burba describes a surprising lack of action or conversation about the subject from the biggest producers.
IBAT looks to fill that void as a leading producer of lithium so that the vision of electric vehicles and clean energy for the future can be realized.