6 min read
Environmental Impact of Traditional Lithium Mining vs DLE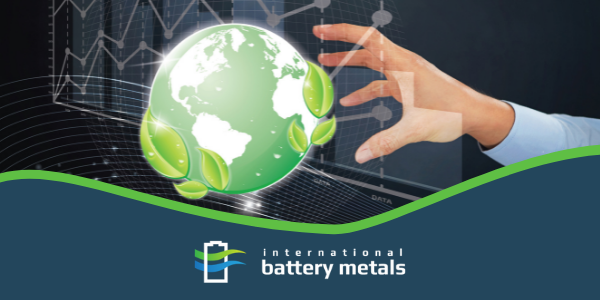 From concerns about peak oil and pollution of our air and water, replacing the world's energy infrastructure to clean and renewable energy seemed like an insurmountable goal before IBAT's Direct Lithium Extraction process.
Today we are experiencing a paradigm shift while designing a clean and renewable way to power our transportation, business and workplace, and everything else that helps make life more comfortable.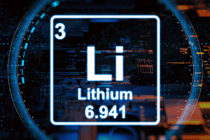 Incredibly, most of this technological transformation is centered around one element on the periodic table: Lithium, and just like other industrial energy technologies, environmental concerns will arise and must be addressed.
Historically, lithium has been produced using one of two methods: hard rock mining and solar evaporation. These traditional processes are not as environmentally feasible as a new innovative process known as Direct Lithium Extraction.
Impacts of Traditional Mining
The world of energy production has dramatically changed over the last fifty years, laden with callings for environmental consideration and studies that measure the effects industrial energy production have on our ecosystems.
Hard Rock (Spodumene) Mining
Hard rock mining is similar to the traditional mining techniques, digging for rocks, ore, and crystals so that they can be refined and put to use. In this case, the rocks being mined are pegmatites (or clusters of rocks and crystals) called Spodumene which contain lithium.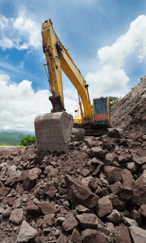 Processing Spodumene is complicated, expensive and carries many environmental problems. Most mines dredge and ship crushed rock to China for chemical processing, and due to the lack of transparency of the Chinese extraction industry, details of chemical waste handling are not available.
Spodumene mining and refining operations consume large quantities of chemicals and utilize tailings ponds and waste chemical lagoons to deal with their solid and liquid wastes.
This practice carries much of the same issues as other operations in the mining industry, including contamination of ground water, rivers and soil.
Solar Evaporation
Today, over half of the world's known lithium sources are produced from brine water evaporation, and most of this brine water is located in South America in the salars (salt flats) of Bolivia, Argentina, and Chile.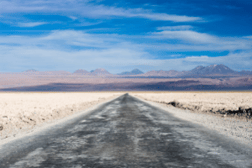 Even though the South American salars produce so much lithium, environmental concerns have caused a lack of expansion of operations in these areas, slowing down production and not keeping pace with demand.
The environmental problems with solar evaporation begin with ground water consumption in areas where water is already scarce. So much water must be pumped from the ground to create the evaporation ponds that it endangers the water supply for nearby inhabitants. From clean water for drinking and household use to having water available to provide safety from fires, water is an invaluable resource for those living in these areas.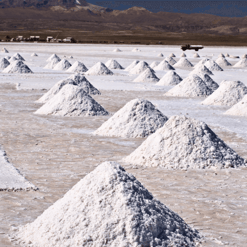 Next, the brine levels of the salars are dropping from the production processes, and the waste salts from used brine are left stacked in piles in the desert.
Finally, the low recovery rates of solar evaporation contribute to the detrimental effect on the environment because it creates necessity to pump more groundwater in order to meet production demands.
Direct Lithium Extraction
It has become incredibly clear that the lithium extraction industry desperately needs an innovative breakthrough to shift to cleaner, faster, and less expensive technologies.
In response to this need, Dr. John Burba, 'Godfather of Lithium', used a radical engineering concept to create the patent-pending process known as Direct Lithium Extraction.
The low-cost, high-efficiency process uses a highly selective absorbent which rejects calcium, magnesium, and other impurities, reducing the need for extensive processing and waste created.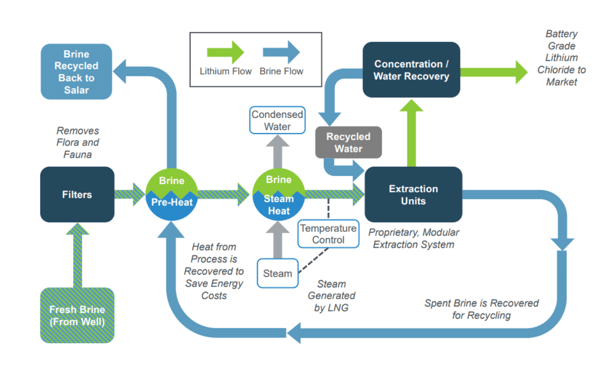 On top of all this, Direct Lithium Extraction is extraordinarily environmentally friendly. More than 98% of the brine water used is recycled back, which alleviates concerns about depleting water supplies for nearby occupants.
Brine reinjection is currently not practiced in Chile or Argentina, however, so this approach must be vetted and approved by the respective environmental agencies first.
One other aspect of Direct Lithium Extraction that illustrates it's environmental friendliness is the high recovery rates.
All of the commercial lithium from traditional brine operations have poor lithium recovery rates, between 20% and 40%. When fully implemented, Direct Lithium Extraction plants will reach greater than 90% recovery of lithium.
Our Future of Clean, Renewable Energy
As technological advancements in the global energy production industry continue to expand, criticisms related to environmental impact increase as society moves toward to a world of clean and renewable energy.
The environmental benefits of Direct Lithium Extraction far outweigh it's traditional lithium mining counterparts, but this process is not just an aspiration. It has been carefully engineered and laid out by Dr. Burba's team at IBAT to bring the Green Lithium Extraction Revolution to fruition.
The future of clean energy holds many opportunities across a variety of global industries. From technology to transportation, there are many ways to achieve a profitably and sustainable business. Even the world of cryptocurrency (such as LITH Token) has taken part in the future of clean energy, by promoting the benefits of lithium power and it's impact on our environment.
If you're interested in learning more about lithium, the lithium market's investment opportunities, or International Battery Metals, click below!