6 min read
Everything You Need To Know About Investing In Lithium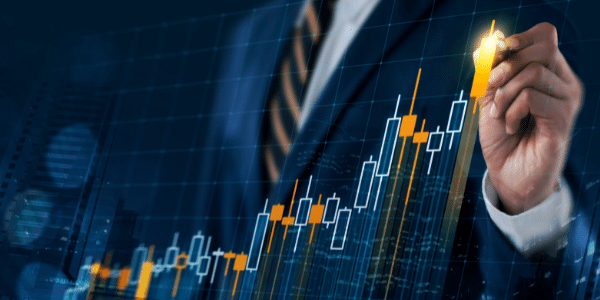 Lithium investments offer long-term growth in a growing industry with demand for lithium continuously rising.
Oftentimes, investors seek diversification in their investment portfolios while adjusting to trends in the market to capitalize on emerging technology and industries.
With the evolution of digital technology and our growing reliance on it, businesses in the tech space have seen incredible growth over the last two decades. From industrial technology like robotics and machine learning to consumer goods like mobile devices and electric vehicles, investors have been successfully backing manufacturers of these technological advancements and winning big.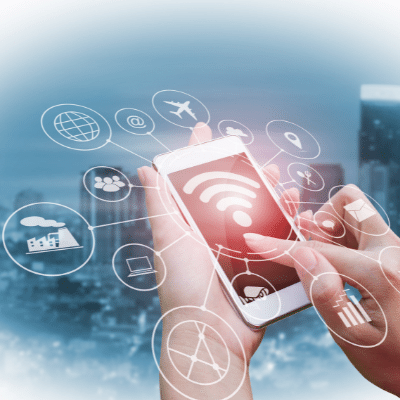 That's not to say that every investment in the tech space is a winner, however.
Many tech products may fail for a various reasons such as a crowded sector, lack of interest, or perhaps a competitor's marketing strategy captured the customer's interest better.
In this highly competitive environment, simply offering a great product isn't enough, and success depends on many extraneous variables which creates a lot of risk for investors.
But what about the power behind digital technology?
Investing in Lithium
Electricity and batteries powers most (if not all) digital technology, especially if that technology is mobile. For this reason, the demand of lithium has continuously skyrocketed year after year.
Why Invest in Lithium?
Investors back lithium for reasons beyond simple profitability. Lithium is a key factor in the movement for green energy because many renewable sources of energy use batteries to store electricity.
This green energy powers the technology that we use to do business, communicate, and travel every day.
Powering Digital Technology
Investing in lithium means investing in the power behind the entire digital technology industry, because most manufacturers of digital technology need batteries to power their devices.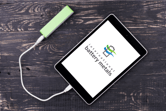 So, no matter which smartphone, electric vehicle, or laptop is most popular, every single one will rely on batteries for mobile use.
From a long-term investing standpoint, this means that investing in lithium offers consistent growth in an expanding market insulated from the finicky nature of the consumer goods sector.
Clean Energy
Concerns for the health of our planet, climate change, and pollution are all subjects consistently making headlines. Energy production companies are often highly scrutinized, forcing companies to advocate sustainability and environmental-friendliness in their operations.
Lithium offers an energy source that significantly lowers our carbon footprint, and many experts hope one day we will live in a net-zero carbon emission economy.
Don't be mistaken, however, as all lithium extraction methods are not equal.
Direct Lithium Extraction is an innovative approach created by the Godfather of Lithium, Dr. John Burba, which alleviates the concerns of traditional methods of lithium extraction from brines by optimizing the process to produce higher quality lithium in a quicker, more cost-effective, and environmentally friendly way than ever before.
More Than Just Batteries
The electric vehicle and digital technology industry certainly drive the lithium market (and the demand for lithium), but there are other factors contributing to the growth of the the lithium market.
Investing in lithium goes beyond investing in the battery industry because lithium can be purchased and used for different applications.
Lithium is an versatile resource and is used in different industries like lubricants, ceramics and glass, as well as the pharmaceutical industry.
Lithium and Cryptocurrency
The way lithium offers clean and sustainable energy resonates with society in a way that brings change into the marketplace and on the blockchain.
LITH Token is a cryptocurrency token you can buy and hold which provides an incentivized way to bring accountability and ethical practices into the workplace.
The crypto coin encourages both consumers and businesses to engage in environmentally responsible practices by working within the LITH Token ecosystem with an automated reward system.
The Price of Lithium
It's difficult to acquire a sense of lithium prices, and that might make it hard for investors to determine the worth of a specific project.
One reason for this is because in the lithium mining industry, there are different lithium prices depending on the grade of the lithium.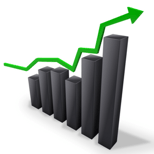 Battery-grade lithium, which is higher quality and more costly, includes lithium carbonate and lithium hydroxide. Technical-grade lithium is lower quality and therefore has a lower price.
Another reason for the ambiguity in lithium prices is that historically, a few major producers of lithium have controlled the industry and haven't released transactional data for investors to analyze because lithium isn't traded on any public exchange.
What Can Investors Do?
Keeping up with experts in the industry can help investors build an idea of what's going on in the lithium market.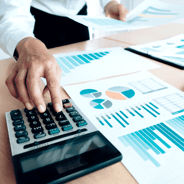 Tracking lithium via different investing news media can also be very helpful for investors in lithium to get a general idea of the lithium market.
Additionally, our Insights and News blogs provide educational content and news releases relating to the lithium industry, these are great resources for lithium investors looking for an insider's view into the lithium market, as well.
Ready to Get Started?
If you're ready to take the next step in diversifying your investment portfolio with lithium, we're ready to help!
From the lithium mining industry to lithium in cryptocurrency, connect with us and let's continue this conversation. Click below to reach out!